Payment Schemes Certification Modules
Accelerate payment scheme certification and card issuance
Test Modules for:
ATH, BancNet, Credibanco, CUP, Discover D-PAS, EBC, eftpos CPC, EMVCO L3, FIME-CPV, GIE CB, GIMAC, Interac, JCB HCE, JCB HPA, JCB J/Smart, mada, Mastercard CPV, MCCS, NCCC, NETS, NSICCS, PayPak, RuPay, Troy BKM, Visa GPR PVT (+ Visa Europe GPR PVT Self-Certification), …

To achieve Payment Scheme certification Banks, Card Manufacturers, Personalisation Bureaus and Test Laboratories must ensure their cards comply with EMV and the respective Payment Schemes specifications. Obtaining qualification for contact and contactless card and mobile payment applications can be a time consuming and costly process. To reduce the risks of failure, cards can be pre-validated prior to submission to the Payment Scheme using Certification Test Modules from Barnes. Approved by the Payment Schemes, the Certification Test Modules use the same detailed and rigourous tests they use to perform qualification tests on cards and mobiles.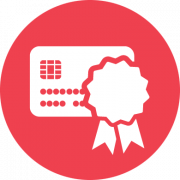 Each Payment Scheme has its own set of globally consistent personalisation data validation criteria, which financial institutions, retailers and other Issuers must adhere to
Barnes works closely with the National and International Payment Schemes to ensure its card personalisation validation test modules meet the latest specifications and are kept up to date. Each test module complements EMV Card Validation Test Tools, the CPT 3000v3 and CAT 3000v3, to allow users to use tests specified by the respective payment scheme to validate their applications prior to formal certification.
Test Module Overview
Mastercard Card Personalization Validation (CPV) version 14.1: Validate all possible forms of Mastercard payment application, including Cirrus, Maestro, MAS4C and PayPass, and multi application cards including dual interface (e.g. M/Flex), mobile and M/Chip Advance
Visa Global Personalization Requirements (GPR) PVT version 4.3: Validate VIS, VCPS, VMCPS and VMPA mobile applications. Allows Self-Service for Visa Europe Certification.

Eftpos Card Personalisation Certification (CPC): Validate Ace and Bendigo cards.
NETS Card Personalisation Certification: Validate cards and Mobile with the NETS application.
JCB Card Personalisation Certification: Validate JIS contact only (J/Smart 2) and DI cards (J/Smart 3), plus JCB Mobile applications
RuPay: Validate cards with the RuPay application.
Credibanco: Validate cards with the Credibanco application.
Troy BKM: Validate cards against BKM certification requirements
GIE CB: Validate cards against GIE CB certification requirements
GIMAC: Validate cards against GIMAC profiles
Interac: Validate cards against Interac certification requirements
CUP: Validate cards against CUP certification requirements
mada: Validate cards against mada certification requirements
EBC: Validate cards against EBC certification requirements
PayPak: Validate cards against PayPak certification requirements