EMV Integrated Test Solutions
Maintain 100% card personalization quality control
100% EMV personalization validation testing enables issuers and card bureaus to carry out 100% validation of cards and total quality control at the last stage of the personalization process.
Barnes has developed QC validation systems integrated into card the personalization systems of the major personalization machine manufacturers. 100% of Cards can be validated without reducing production output.
Cards are validated against EMV, the Payment Scheme Application and the Issuer requirements for that type of card.
This prevents the costly production of invalid EMV cards and ensures that all cardholders receive usable cards, which work over magnetic stripe, contact chip and contactless chip interfaces.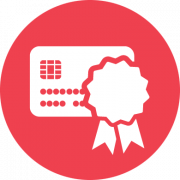 Online Payment Scheme Certification Testing
To ensure new EMV products comply with the chosen payment scheme's personalization requirements in a fast and critically efficient process Barnes has developed an online certification system for a major payment scheme.
This has hugely accelerated the formal payment scheme card approval process for issuers and reducing the scheme's testing costs.