CQM Compliance Solutions
Resonance Frequency, Q-Factor
and Reading Distance
Financial card producers have to prove to Mastercard that for each issued banking card they have successfully completed a series of tests including those related to chip card quality.   Mastercard issues their Card Quality Manufacturing (CQM) requirements to ensure the quality of the product during the manufacturing and personalization phases.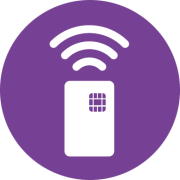 Assure the quality of contactless payment cards to Mastercard CQM standards
Contactless Test Tools
Barnes and Smartware offer CQM Compliance Solutions adapted for personalization bureaus offering complete coverage of Mastercard mandatory tests including contactless electro-magnetic tests.
Qualification phase – Create your sample set;
Production phase – Test your cards;
View results – Powerful report.
SmartQC software brings a simple step by step process to calculate your sample results set and subsequent monitoring for:
#3062# Resonance Frequency
#3063# Q-Factor
#3064# Reading Distance